In this bass fishing guide we focus on the home lake of Captain Chuck Pippin Jr. Lake Toho (Lake Tohopekaliga) Our Toho Bass Fishing Guide will cover the best baits, and colors to catch your next trophy bass. 
Lake Toho Bass Fishing Guide
Lake Toho Trophy Bass Fishing Guide
One of the largest misconceptions when fishing for that trophy bass on Lake Toho is the bigger the bait the bigger the bass. There are certain times of the year where this holds true. However, most of the year this is not the case!
The Absolute Best Baits For Bass On Lake Toho
Its very difficult to only choose a few baits to always have tied on in your boat. The truth is, most baits are situational. Meaning the fishing bait have a high likelihood of a fish strike but only during ideal conditions. A frog or other top water bait is a perfect example of this. Here is our list of the top 5 baits to always have tied on.
Straight Tail Fishing Worm
Stickbait aka Senko
Speed Worm
Bladed Jig aka Chatterbait with a trailer
Jerkbaits both soft and hard
Creatures & Craws
Straight Tail Fishing Worm
When we talk about fishing soft plastics in the Kissimmee Chain, we absolutely must mention the 8" Pippin8'r soft plastic worm. This mega-sized finesse worm has been one of Chuck Pippin's favorites for many years. This worm is an absolute savage when it comes to catching many quality bass. The action on this bait is unlike any other as the tail floats above the weight on a Texas Rig
This type of plastic worm is responsible for winning major FLW and B.A.S.S. Tournaments nationwide. The latest victory happened Febuary 4, 2022 in Kissimmee Florida at the Bassmaster Open. Ron Shakespeare took 1st place and Jerrod Albright took 2nd place as Co-anglers using the Pippin8'r in Dirty Albright. Jerrod requested the custom color so the bait is named after him.
Stickbait (Senko) 
If you ask any bass fishing guide who fishes the Kissimmee Chain, what is the deadliest technique they use: It will overwhelmingly be flipping the a Senko style soft plastic bait. 
To start, locate areas of thick vegetation such as Kissimmee grass, hydrilla, lily pads and reeds. These areas are prime spots for giant bass to hold and feed. Focus on fishing the edges of these areas, as well as any openings or holes within the vegetation.
Once I have found a likely spot, I use a heavy-duty flipping rod and reel setup with a braided line of 45 lb test. Tie on a Junebug Blue Tail Stickler Pro or Black Blue Flake and make a pitch or flip the bait into the vegetation. I allow the bait to sink to the bottom and give it a few twitches to mimic the movement of a injured baitfish.
Flipping a Junebug Blue Tail Shad Jerk Pro into Kissimmee Grass, hydrilla, lily pads, and reeds can be a very effective way to catch giant bass on Lake Tohopekaliga. It's important to note that the best time to fish is during the spring and fall when the water temperature is cooler. 
Speed Worm
Bladed Jig aka Chatterbait, Jack hammer, Slobberknocker ETC.
Fishing a bladed jig is one of the most popular ways to catch bass. The bladed jig is particular good during the spring and fall, when the bass are chasing baitfish. Any black and blue with black and blue or junebug trailer will work. However, my absolute favorite combination is the Z-Man Jack Hammer Chatter Bait In Bruised Green Pumpkin With A Little EZ Red Ear Swimbait From Gambler Lures (picture below). The color profile works perfectly in the  tea stained water of the Kissimmee Chain. It's not too bright and not too dark.
Jerk Bait - Both Hard & Soft
If you have ever fished Lake Toho, then you know the lake is full of grass and other vegetation. Subsequently, I alternate between hard and soft jerk baits. 
When fishing with a fluke, it's important to look for areas of vegetation or structure where the bass are likely to be holding. On Lake Tohopekaliga, I focus on fishing around hydrilla pockets, eelgrass areas, shell bars and Kissimmee grass.
To use the fluke effectively, I recommend casting the bait out and allowing it to sink to the bottom. Once it reaches the bottom, give it a sharp, jerking motion to mimic the movement of a injured baitfish.
I also recommend varying the retrieve speed and the amount of jerking motion to see what the fish are biting on that day. If the slower presentation isn't working for you try the jerk, jerk, pause (for 4-5 seconds) then jerk and pause for 4-5 seconds and repeat. 
Using this technique, I have had great success in catching giant bass on Lake Tohopekaliga. It is important to note that jerk bait fishing tends catch more fish  time to fish is during the spring and fall when the water temperature is cooler.
Soft Plastic Jerk Baits
One of my go-to techniques for catching these big fish is using a Shad Jerk Pro soft plastic jerk bait. The best three colors are Tennessee Magic Shad, Green Pumpkin Blue Flake, and Watermelon Red Flake. When fishing for larger bass colors that match panfish such as bluegill, sunfish, and warmouth are better suited. 
Hard Jerkbaits
When a jerk bait is in play on Lake Toho, or any other lake on the Kissimmee Chain, its difficult to beat a Megabass ONETEN. If I am fishing heavily pressured days, like during a major tournament, I will opt for the Vision ONETEN Silent. The best colors in order are HT ITO WAKASAGI, GP THREADFIN SHAD, or PM GHOST SHINER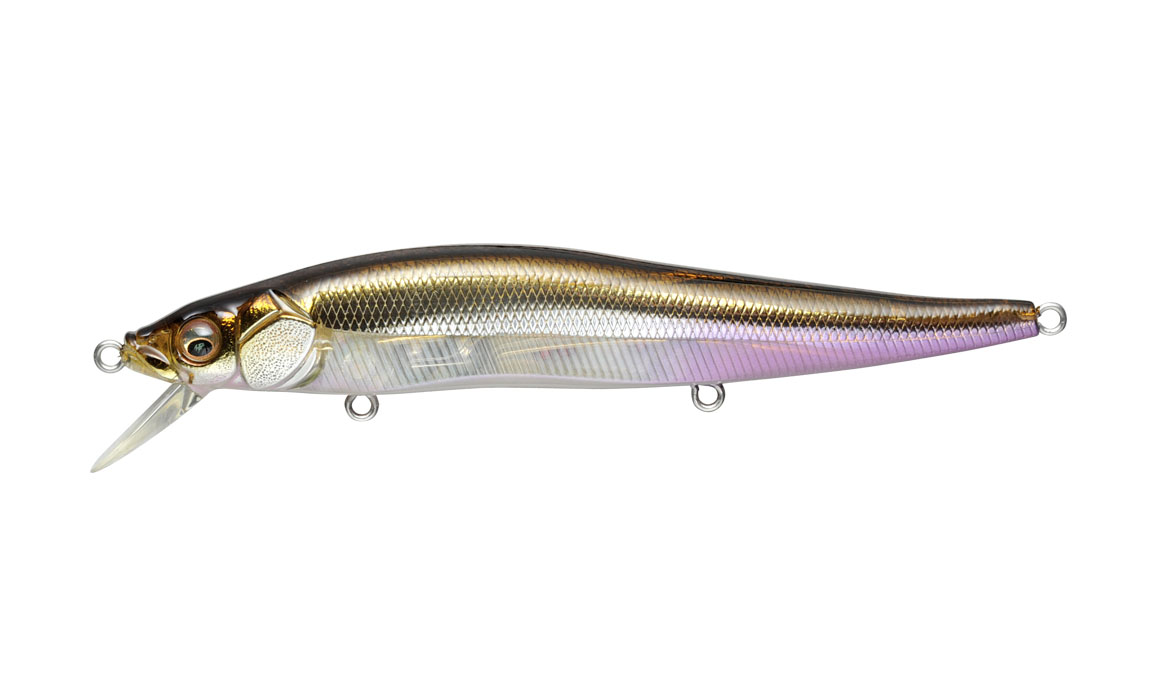 Creatures and Craws for pitching/flipping/punching
Often bass will bury themselves into in vegetation. Bass are often instinctual feeders and putting a small creature bait is an easy and fun way to give them one.

This technique is important when anglers want to cover water with minimal effort. Pitching is useful for reaction strikes, because you are putting your bait right in front of the fish.

If your are fishing this technique, you can choose any flipping bait as long as its balck blue flake or junebug. Any beaver, creature, craw, brush bandit, in 3 inch or 4 inch will work in this scenario.
West Lake Toho Bass Map
When In Doubt: Hire the best Lake Tohopekaliga Fishing Guide
We work with dozens of bass fishing guides all over the state of Florida. Pretty much all bass fishing guides have the same rates:
4 hours - $350
6 hours - $400
8 hours - $500